Färgskyltar vinyl
1). En typ av monomerkalanderad levande Färg självhäftande vinyl med släppfodral. För inredning / yttre färgskärning gör vinylskylt .
2). Enkel skärning med elektronisk maskin, såsom platt sängskärare, friktionsmatad skärare, dysskärare etc.
3). Högviskoskänsligt akrylfast lim, lämplig för de flesta plana ojämna och välvda ytorna.
4). Avsedd för att göra grafik i utställningsdisplaybanner, Windows-grafik, skyltar, reklamskyltar etc, såsom Plattformiga akryl-, polykarbonat-, glasfönsterskyltar, Fordons- och fönsterskyltar, inre eller yttre invändigt upplysta skyltar etc.
Vi tillverkar fortfarande andra reklammaterial , enkelriktad vision, digital tryckning av vinyl, kall lamineringsfilm, klar överföringsvinyl, glödande vinyl och lysande film etc.
1)
färgade vinyler
Produktinformation:
-PVC tjocklek: 0,07 mm eller 0,08 mm eller 0,09 mm etc
-Limm: Normalt lim eller starkare lim
-Backningspapper: 120g eller 140g
-Vidth: 0.61m eller 1.22m
-Färgen röd; Brun; Grå; Beige; Gul; Orange; Rosa; Lila; Cyklamen; Blå; Grön; Kricka; Vit; Svart; Guld; Silver etc
Item
Value or Conclusions
PVC Film
Composition
Monomeric glossy & matte PVC film,highly stabilized,calendared



Color
More than 30 (white/black/red/green...)
Thickness
80 microns (0.08 mm)+-5%
Weight (g/m2)
110 g+-2g / m2
Shrinking
<0.9%
Opaque
95%
Durability
2 years (in normal situations such as without pollution or direct sunshine irradiation)
Adhesives
Adhesive Type
White acrylic adhesives
UV resistance
Average
Temperature Range
-25oC ~ 85oC
Tack
Test while adhering to stainless steel, 550 N/m
Final Tack
Test while adhering to stainless, 700 N/m
Release Paper
Type
Single clay-coating silicone backing
Colour
White
Weight
120g/sqm+-5g
Thickness
140 microns (0.14 mm)
Storage Period
1 year (Storage temperature of 20 oC, relative humidity of 50~55%
Outdoor Durability
2 years (vertically hung)
Size
0.61/1.22m*50m,etc
Funktioner:
1) Bra väderbeständighet för film och lim.
2) Glansig eller matt yta är tillgänglig.
3) Många olika typer av färg för val.
4) 1-3 års liv i utomhusapplikation.
Ansökan:
Bredt använd inomhus / utomhus skylt, tillfällig marknadsföring och försäljningsreklam.
1) För långsiktiga utomhusskyltar, utställningspaneler och displayer.
2) Produktetiketter.
3) Akrylplåt, ljuslåda, dataskärning.
4) Enkelt att skära någon bokstav, logotyp eller speciell form genom att klippa plottern.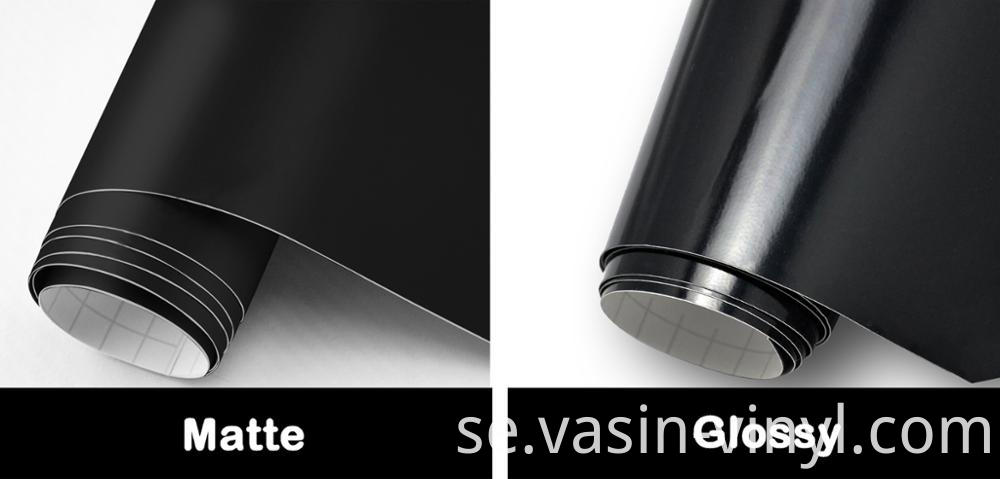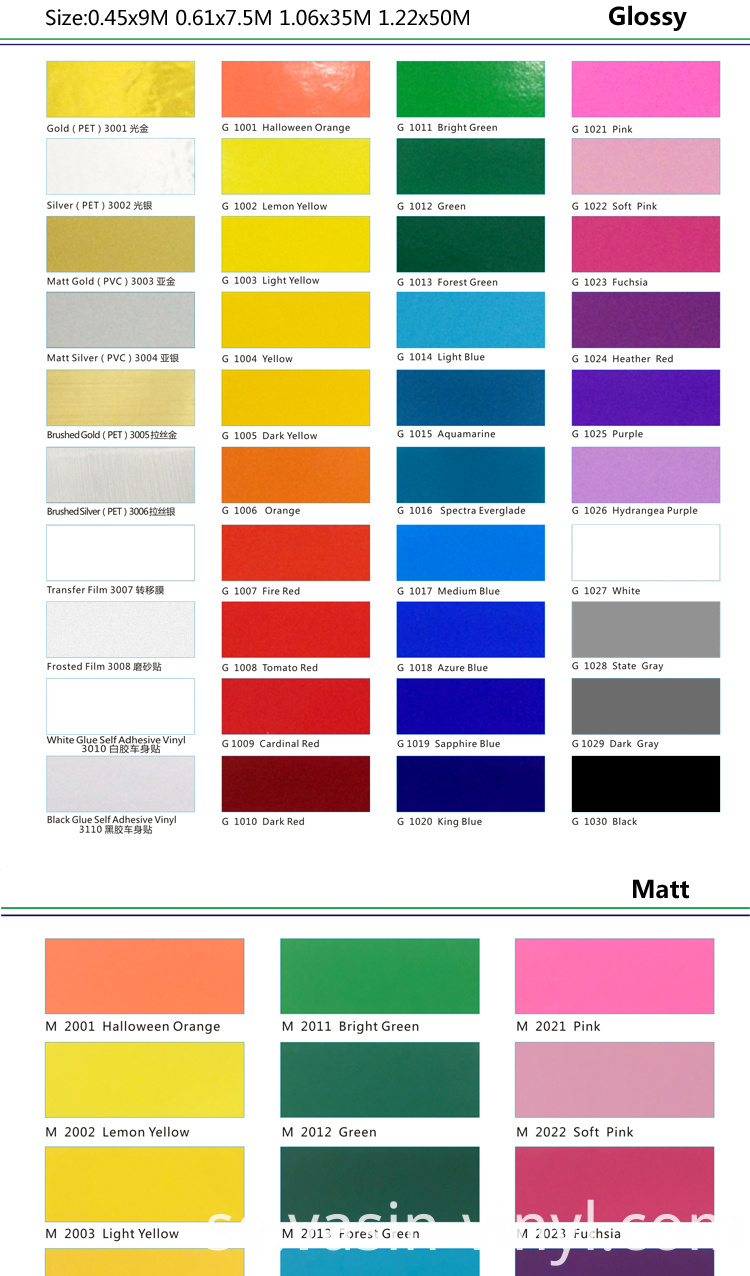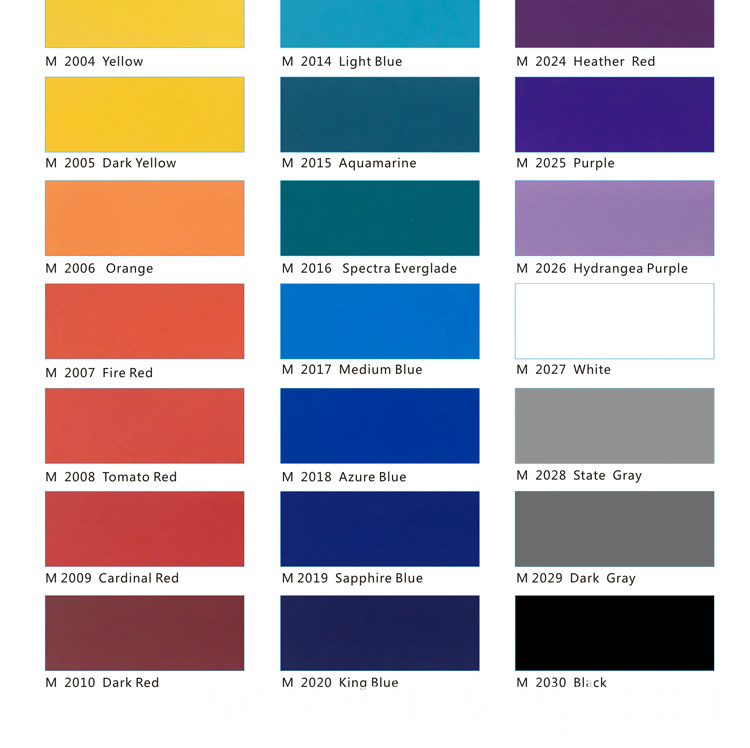 Produktkategorier : Reklam Vinyler > Skärande vinylfilm